Khoa I Dang...In pictures
Location: United States
Registered: June 17, 2008
Posts:
2274
Khoa I Dang...In pictures
Thanks to Chan Touch for putting these pictures together...
Location: New Zealand
Registered: November 25, 2008
Posts:
1270
Surprisingly they also have photos of Site 2 as well. It feels somewhat like a yesterday dream upon closer inspections--the familiar pictures kind of put bits and pieces together, a place we once took refuge. See if my 6 or 7 year-old brain memory back then able to correctly identify those places in some of the pictures.
The houses to the left is a Khmer school and the only khmer school in this site, the little pond in not swimmable, but you can shrimp in there. Straight ahead on that road to the right, guessing 2km which you cannot see in this picture there's a Thai's military base, they are responsible for guarding the refugees around the site vicinity In the next pic, about 1.5km opposite way of the road there's a lake, where kids go to swim and others go to fish.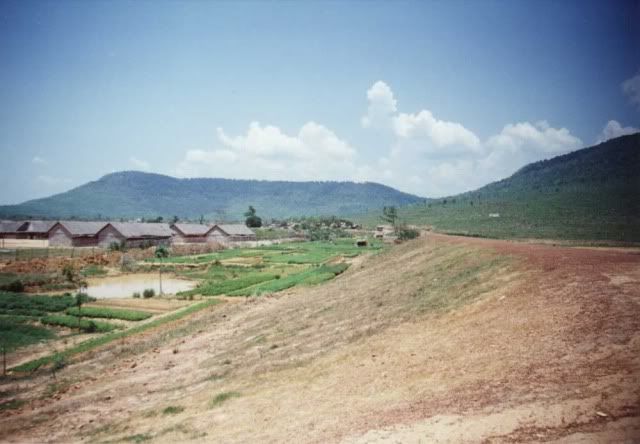 The bigger water area is actually shallow, whereas the small one, in some part is deep. HowI still remember? Because at one stage in my childhood I was drowing in that area and a pure ethnic Khmer from another site saved me.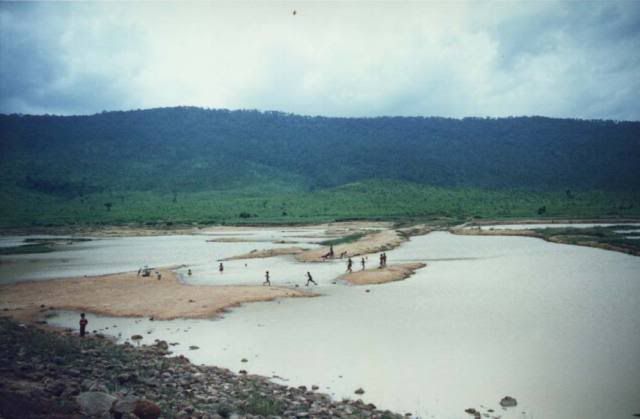 This the monk main dining hall during festivals. The picture doesn't show, but to the left is a huge open space for people to pray and chant to a huge buddha statue. On that buddha's pedestal there it a skull behinds it, I, a few time grab that skull and chasing other kids with it.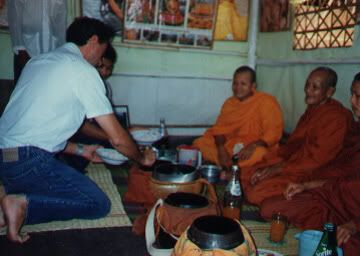 Not sure about the slide, but the swing, I was there when they first put it up. I think my main classroom at one stage is right in front of it. Opposite to it (not in the pic) is the principle and adminsitrator house, outside of that house there are 2 rounded cement cylinder (pieng) for water for kids to drink.

Water truck, they come every morning to fill water into the cubic steel water holders (about 1.5 metre) , if memory served each household is allowed 6 buckets per day. Me and my refugee homies sometime at dusk we go in there and jump when the water is emptied.

Location: United States
Registered: May 9, 2008
Posts:
1392
great link. thanks very much, Hemsoo!
too bad, though, the site II pics were limited. i hardly recognize them. i think they were more on the side closer to the Dang Rek mountain or something.

Three things cannot be hidden long: Sun, Moon, and Truth. ---The Buddha
All times are GMT -8. The time now is 7:18 pm.